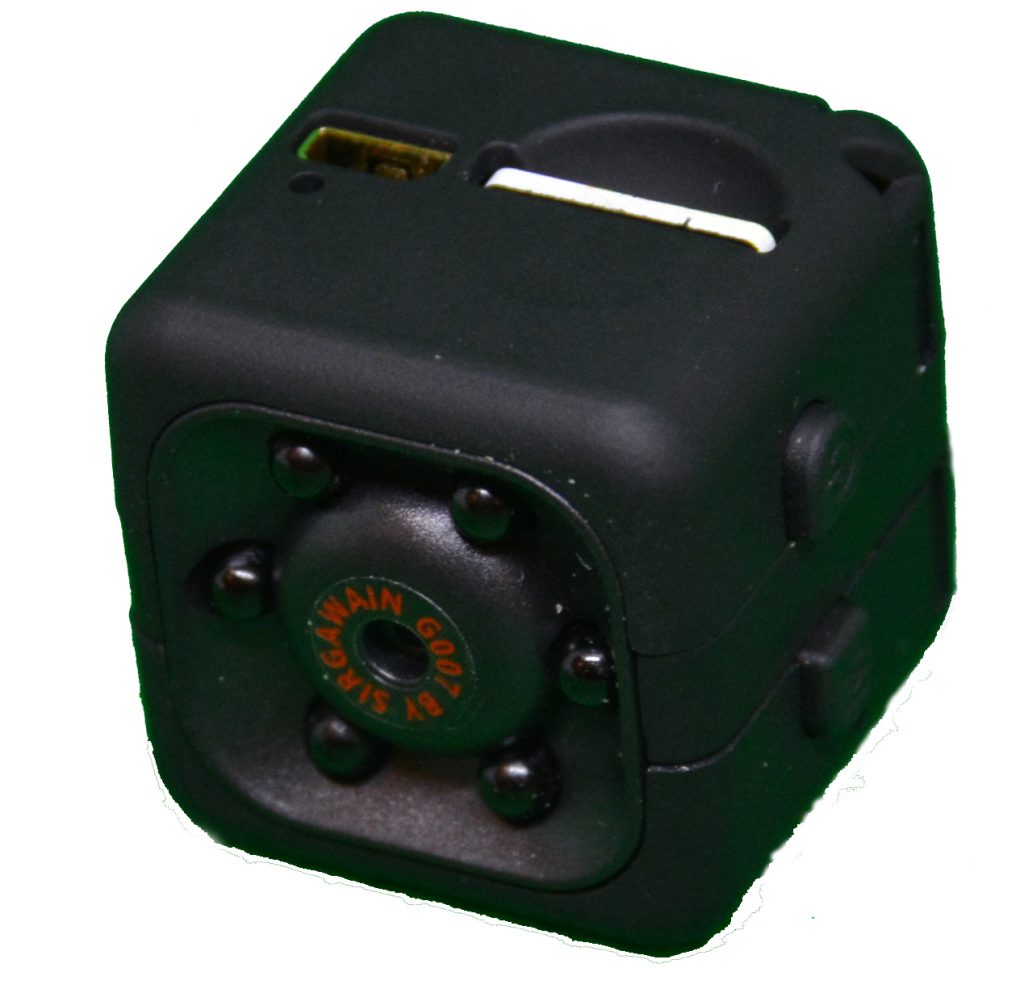 For Christmas this year I bought the G007 Spy Camera from Sir Gawain, both to tinker with and to impress upon my grand kids how small, discreet and pervasive surveillance is becoming.
Before delving into the more playful aspects, I thought i'de review the different modes of operation that I found confusing in the manual. I like to download my manuals as PDF's, especially when they're small and easy to lose like this one. To my chagrin, when I visited the Sir Gawain website to search for a PDF manual my virus scanner went code red and got my attention with this alert:
Access has been blocked as the threat Mal/HTMLGen-A has been found on this website. Sophos support is willing to work with the Sir Gawain to remedy this alert if it's an error.
I decided to pass on entering the site. Spies, counter spies, counter counter spies … it's an opaque world where one is ever really sure whats going on. Instead, I scanned the G007 manual to preserve it before I lose it.
I purchased the camera on Amazon from Sir Gawain.
The G007 is quite small, 3/4″ cubed and has some nifty features including:
Infrared night vision
Motion detector to trigger video capture
High definition 1080 pixel or 720 pixel
Photo snapshots at 12MP
Loop recording
I found the instructions a little confusing when reviewing the various modes of operation and hope my steps below can be of help to others who may have had the same experience. If you have any suggestions to make this better please let me know.
Be sure you pay close attention to the LED lights near the Mode button while looking down at the top of the camera. You'll notice different combinations of Red, Red and Blue and Blue lights to let you know what mode the camera is in.
To turn on the camera depress the power button for about 3 seconds. The camera will display a Blue light and power up into 720P video mode. Press the Mode button again and the camera displays a Blue and Red light and changes into 1080P HD video mode. Press the Mode button again, the camera displays a Red light and changes into 12M Photo mode. If you press the Mode button again the camera goes back to 720P video mode where this cycle repeats.
Once you're in a Mode, you can start a video recording or snap a picture by pressing the Power button. The light flashes 3 times, goes out and recording begins. To end a recording press the Power button again.
To turn the camera off depress the power button for about 9 seconds until the light goes out.
To enable the motion detector mode or night vision (IR photography), start the camera into one of the modes described above.
Note: To start a recording in motion detector mode i've only been able to use video mode 720P or 1080P. Photo shooting doesn't work for me. This seems reasonable to me, but contradicts the manual.
To enter night vision mode depress the Power button for about 3 seconds and let go. You should see the LED light flash 3 times. The manual suggests using your phone camera to look at the IR lights in from of the G007 camera, with my phone I can see the IR lights turned on.
Like with the other modes above, you start and stop recordings by momentarily pressing the Power button.
To turn off night vision mode, depress the Power button for 3 seconds and let go. You should notice the LED blink 3 times.
You can save the cameras lithium battery life by using motion detector mode. The battery is rated at approximately 70 minutes, but i'm sure that depends on use.
To enter motion detector mode select one of the two video modes, depress the Mode button for 3 seconds and keep pressed until you see the LED blink 3 times, then let go.
When you're in motion detector mode the camera will record when motion is detected. In my experimenting, i found that the camera records about a 2 minute length of video. I've not yet tried to see what happens when a subject remains in the motion field after 2 minutes. I would guess that the recording turns off after there's no motion for 2 minutes, but haven't confirmed this yet.
To get out of motion detection mode press , then let go the Power button.
If you would like to extend battery life you might consider and external battery or power source. Here's my external battery rated at 4000mAh: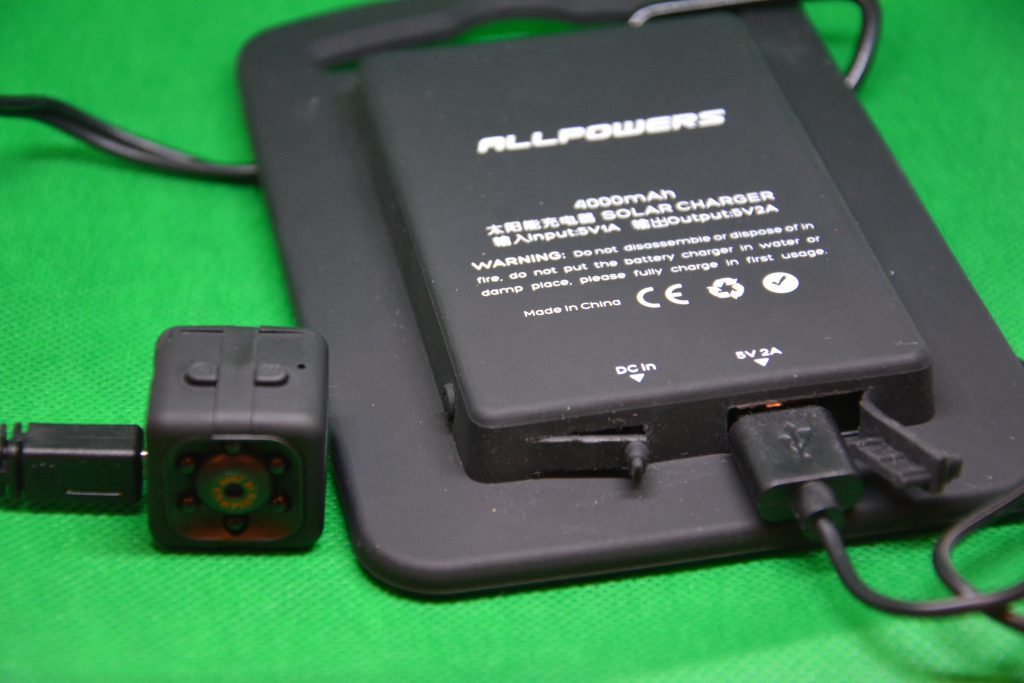 I hope you found this article helpful. In a future post i'de like to show results of some IR photography and perhaps some experiments integrating the camera with a Raspberry Pi.